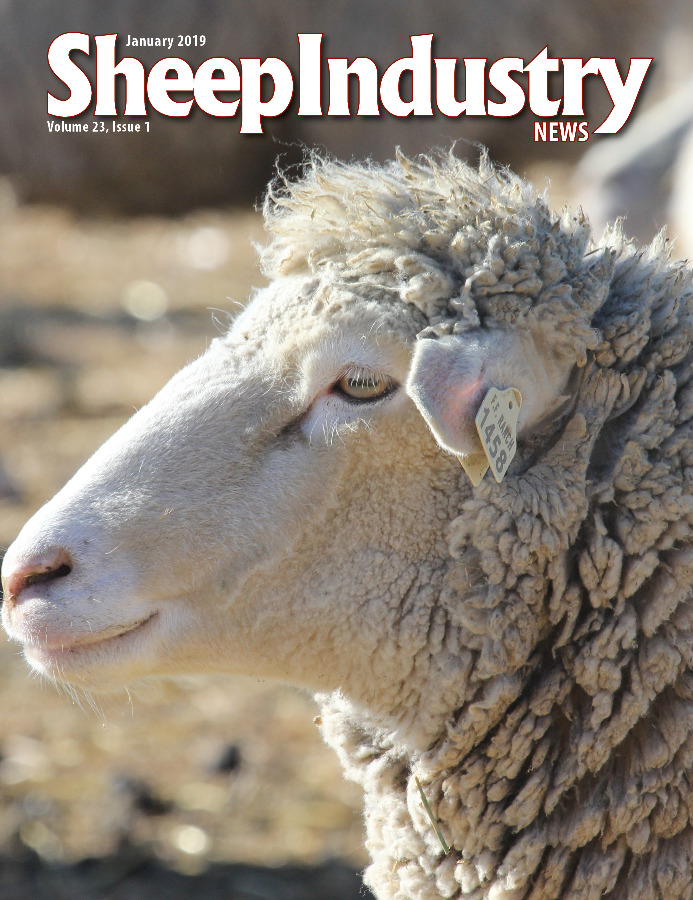 Wildlife Services Keeps Crews Sharp With Annual Training
Safety is an important concept at Wildlife Services. A division of the U.S. Department of Agriculture's Animal and Plant Health Inspection Service, Wildlife Services is tasked with protecting everything from commercial airliners to American livestock and human health from wildlife.
For many of America's sheep producers, Wildlife Services is as important as any government agency when it comes to keeping their flocks safe from predators. Pilots patrol the skies in planes and helicopters to prevent predation before it can occur. But who's watching out for the safety of the agency's pilots and crew members? That would be the staff at the Aviation Training Operations Center in Cedar City, Utah.
ATOC – as it's known – handles all certification, recertification and annual training for pilots and crew members. A two-day annual training took place in late November and focused on three main areas of emphasis: 1. personal protective equipment; 2. air crew coordination, and 3. the normalization of deviance.
The first is a safety aspect in which the American wool industry can play a role. Pilots and crew members are expected to wear safety gear that will protect them in the event of a post-crash fire. Wool's fire-resistant qualities are already being put to use in the United States Army, so there's no reason why Wildlife Services crews shouldn't benefit from the very product they are protecting.
Former Apache helicopter pilot Boyd "Skip" Tackett – who was injured in a refueling fire – was on hand to present his story. He was severely burned, but credited fire-resistant clothing and protective gear with saving his life. He recommends natural clothing covering as much of the skin as is practical.
ASI Executive Director Peter Orwick attended part of the annual training and applauded Tackett's call to wear natural fibers.
"We are shipping some next-to-skin garment samples to the ATOC office to highlight the availability of such items for their crew members," Orwick said. "It's the least we can do to assist an agency that does so much for the American sheep industry."
The second aspect covered during the training was air crew communication.
"They have to understand that it takes both people in the aircraft to safely and efficiently protect livestock," said National Aviation Coordinator Wiley Gustafson, a former Apache pilot who took over the role last August. "That coordination also needs to include the crew on the ground to make sure that everyone is safe."
And finally, the annual training brought in astronaut Mike Mullane to teach on the normalization of deviance.
"He basically covers how deviating from the standard can become the norm," Gustafson said. "If you deviate from the standard even one time and you get away with it, then it becomes that much easier to deviate from it in the future. We have standards for our pilots and crew members, and it's important that everyone follows those standards. If the standard isn't working for some reason, then we need to rewrite it, not be looking for a way around it."
But some of the most important lessons are learned during downtime in the training.
"That's what I call hangar talk," Gustafson said. "It's those talks that take place when we're sitting around at lunch or when we've finished for the day. There's a lot that can be learned from those conversations."