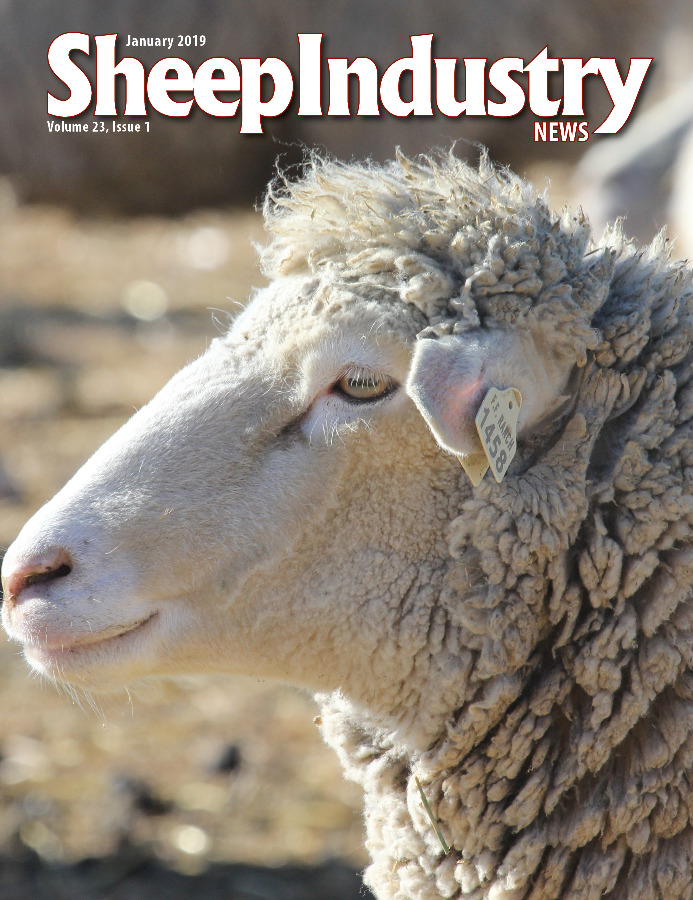 Crescent Sock's Jack Ewing Wins Wool Excellence Award
Fifty-four years ago – on his first day of work at Crescent Sock Company – Jack Ewing was handed a broom and told to get to work. Along the way he's worked in every area of the operation and become an advocate for American wool.
For his efforts to move the industry forward, the Wool Roundtable selected Ewing as the 2019 Wool Excellence Award winner. He will be honored during the Wool Recognition Lunch on Jan. 24 at the ASI Convention in New Orleans.
A member of the Wool Roundtable, Ewing was a part of the conference call in which he was nominated for the award.
"I was thinking during the conversation that maybe in five or six years, I might have accomplished enough for American wool to be considered for the award," Ewing said. "Then they nominated me. I don't know that I've done enough to deserve such an honor at this point, but I'm going to try and make myself deserving of this award."
ASI Deputy Director Rita Samuelson takes a slightly less humble view of Ewing's work on behalf of American wool.
"He is truly a champion of American wool and has gone to great lengths to support American wool growers and the domestic textile industry," she said. "You can always find him by the bowtie and the big smile on his face, but behind all of that is a loyal man of grand character and dedication."
In any case, Ewing can consider the Wool Excellence Award a down payment on his future efforts on behalf of American wool.
While Crescent Sock Company has always used some wool in its products, the advent of Superwash in the 1970s made the company a major player in wool manufacturing.
"Kent came to us in 1975 and said there's a new process for wool and we'd like you to be the first ones to use it. They set us up with Superwash wool – from Australia back then – and we've probably used 100,000 pounds or more of wool every year since," Ewing said. "What really brought us back to American wool was putting in the Superwash line in South Carolina. Before that, even if we used American wool, it still had to go to China to be processed."
Working his way up the ladder at Crescent, Ewing discovered that he loved every aspect of the business, from the mechanics of the machines that produce today's socks to the yarn, and eventually even wool.
His involvement in promoting wool began after he met with Australian wool experts Bianca Heaney and Peter Morgan while visiting  his son at college.
"They took me under their wings and really started teaching me about wool," Ewing recalls. "When I got back, I was told I needed to get involved with ASI, and I've been involved ever since. In fact, Rita (Samuelson) put me to work before she even met me. That's my history in the wool business."
Along the way, Ewing has developed a passion for wool.
"I know and you know that wool is the best fabric for our bodies," Ewing said. "It's better than cotton and better than all of the synthetics out there. In their case, you have to have one fiber for wicking and one fiber for this and one fiber for that. Wool does it all."
One of the best aspects of winning the award is that it gives Ewing yet another reason to attend the ASI Annual Convention.
"I really enjoy the convention and meeting and working with the people involved in the sheep industry," he said.
"The sheep industry has the best people, but I just love agriculture and farming and farmers. I have a little farm of my own, but I've often wished it was more than just a hobby farm."