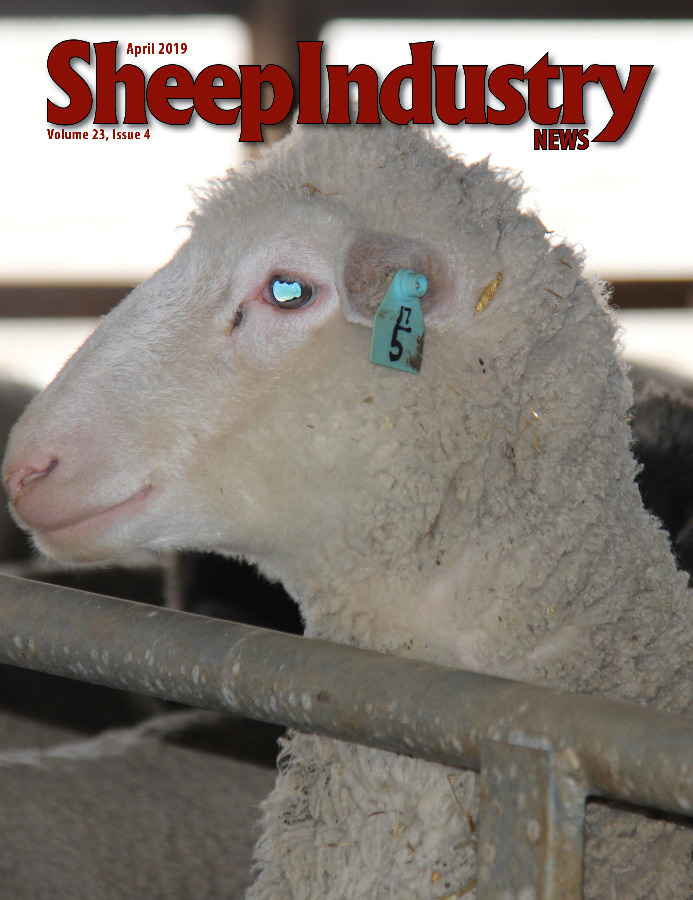 Producers Take Industry's Message to Washington, D.C.
Benny Cox, ASI President
On March 10-14, more than 50 individuals from across the United States joined together in Washington, D.C., to carry the American sheep industry's message to Capitol Hill.
This was my 11th year to join others to work for sheep producers that are out there doing what they love, helping to produce a superior product. This is a busy time and we all know "somebody has got to do it." If we don't go and voice our concerns, all the lawmakers will hear is the other side. Along with ASI`s lobbying firm – Cornerstone Government Affairs – and ASI staff, we started with a briefing and agreed on the strategy that would best work for the sheep industry. We had meetings with senators, congressmen, the Department of Agriculture, the Department of Interior, and others that can make a difference for us in Washington, D.C.
In many cases, state executives set the meetings for their state delegations, which is another large task in itself. I know for a fact Texas had at least 18 such meetings confirmed, and a large delegation from the state was present all week.
The ASI Executive Board had a full day of meetings prior to the Spring Trip to work on council/committee assignments for 2019, as well as things that will go on in the near future. The face-to-face meeting was a first for Steve Clements, Bob Harlan, Sarah Smith and Randy Tunby as newly appointed members of the executive board. All of them have been active in ASI for years on different committees, however. The executive board members are a diverse group and are very generous in devoting their time to support our industry.
This year's priorities for policy issues:
• National Animal Disease Preparedness and Response Program.
• Electronic Logging Mandate and Hours of Service.
• H-2A Agriculture Workers.
• Mandatory Price Reporting.
• International Trade Priorities.
We will also address scrapie issues and continue to support Wildlife Services, as well as addressing other issues forced upon the industry by outside activist groups.
We were pleased to hear that the U.S. Sheep Experiment Station in Dubois, Idaho, had been removed from the closure list for the first time in recent memory in President Donald J. Trump's proposed budget. It will be much easier for the station to perform meaningful research for our industry if it isn't constantly fighting just to stay open. Believe me, this is a big win for the industry, as ASI has been fighting to keep it open for at least six years.
The weather was great in D.C., but the weather in other states caused many flights to be cancelled. I know from Denver and north many did not get to leave as planned. In fact, the entire Colorado delegation and ASI staff got to spend a few extra days working on our behalf while waiting for flights to be rescheduled.