Your 2021-2022 ASI Executive Board
Susan Shultz – President
Ohio
Background: With her husband, Bill, and son, Joe, Shultz operates Bunker Hill Farm, a fourth-generation diversified family farm. They breed black-faced (Suffolk) terminal sires primarily for the western range commercial industry and are committed to genetic improvement through the use of objective measurements and the National Sheep Improvement Program. Performance criteria are centered on multiple weighings for growth and the use of ultrasounds for loin eye and fat determination. The Shultz's were the 2004 winners of the ASI Environmental Stewardship Award. Shultz has a strong history of serving the sheep industry through numerous leadership positions including president of the Ohio Sheep Improvement Association and regional director on the ASI executive board. She was co-chair of ASI's Production, Education and Research Council, chair of the Roadmap Productivity Improvement Committee and chair of ASI's Let's Grow Committee.
Brad Boner – Vice President
Wyoming
Boner is a past president of the Wyoming Wool Growers Association who previously served as the Region VII director to the ASI Executive Board. In that capacity he represented Idaho, Montana and Wyoming within the association. He left that position in 2019 when he was elected secretary/treasurer of ASI and now moves into the role of vice president.
A sheep and cattle producer in Glenrock, Wyo., Boner previously was chairman of the Mountain States Lamb Cooperative and has worked tirelessly for the sheep industry as a part of ASI's Wool Council, Lamb Council and Let's Grow Committee.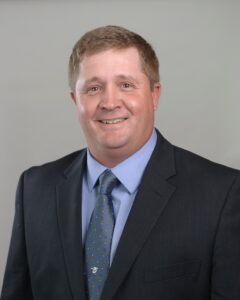 Ben Lehfeldt – Secretary/Treasurer
Montana
A fifth-generation sheep rancher from Montana, Lehfeldt's family has been involved in the sheep industry for 135 years. Lehfeldt has served on ASI's Wool Council and is a director for the Montana Wool Growers Association. In addition, he served on the American Lamb Board and has been the sheep industry representative to the National Grazing Lands Coalition.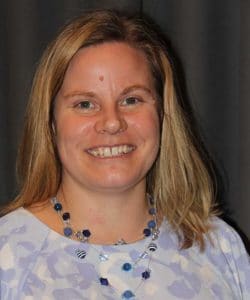 Laurie Hubbard – Region I
Pennsylvania
Region I = Connecticut, Maine, Massachusetts, New Hampshire, New Jersey, New York, Pennsylvania, Rhode Island and Vermont.
Background: With her husband, Greg, and children, Garrett and Mackenzie, the Hubbard family operates Hillside Shepherd Farm, a 90-head brood ewe sheep operation in Pennsylvania. It's truly a family affair with the second-generation shepherds managing a flock of commercial Dorsets and the third-generation shepherds learning to hone their skills with their own purebred flocks of Tunis and Oxford. She is a graduate of Penn State University in animal science and, after graduation, worked for 10 years as the university shepherd. Laurie is currently an educator with Penn State Extension. Laurie has been active in the Pennsylvania Sheep & Wool Growers Association for many years, serving in officer roles as well as committee chair positions, including serving as the state director for ASI several times. She has represented the seedstock industry, serving two terms on the American Lamb Board. Laurie has also served one term on the National Sheep Industry Improvement Center board. Through the years, she has been a member of the American Sheep Industry's Lamb Council and co-coordinator for the National Lamb Feeders Association Howard Wyman Leadership Schools that took place in Pennsylvania in 2012 and 2019.
Lisa Weeks – Region II
Virginia
Region II = Alabama, Arkansas, Delaware, Georgia, Florida, Kentucky, Louisiana, Maryland, Mississippi, North Carolina, South Carolina, Tennessee, Virginia and West Virginia.
Background:  Lisa Weeks — along with husband, Larry, and daughters, Lexi and Laryn — are first-generation shepherds raising Katahdins since 1990.  Growing up on a crop farm in Dighton, Kan., agriculture was something that simply could not be left behind. After graduating from Kansas State University in 1988 with a bachelors degree in Textile Science, Lisa moved to Waynesboro, Va., to begin a career in quality assurance and eventually supply chain and data analyst at a company that manufactures polypropylene nonwoven roll goods. She and her husband purchased a 30-acre farm and manage a 50-ewe flock while continuing to work full time off the farm.  The Weeks' have been members and supporters of ASI since 1994 and Lisa has served as the Virginia director at the ASI Annual Convention and as a producer member of the Production, Education and Research Council for numerous years. She and her husband have been long time members of the Virginia Sheep Producers Association and were awarded the Roy A. Meek Outstanding Sheep Producer Award in 2016. At the local level, their farm annually hosts students from the veterinary technician program of Blue Ridge Community College for some hands-on field trips for first- and second-year students. The family flock has been enrolled in the National Sheep Improvement Program since 2001 and Lisa is currently serving as NSIP secretary. She is also serving as a board member to the newly formed Eastern Alliance for Production Katahdins.
Anne Crider – Region III
Illinois
Region III = Illinois, Indiana, Michigan, Minnesota, Ohio and Wisconsin
Background: Anne lives in central Illinois with her husband Dan. They have three grown children who are married and have three grand children. They live on a crop and livestock farm, raising white and yellow food grade corn soybeans and hay along with cattle and sheep. The family operation includes small Columbia and Romney flocks, as well as a commercial meat flock. With the seventh generation involved with sheep adding what they can at their young age, Anne is proud to say the entire family contributes to make it a family farm.
With backgrounds in agriculture and education, Anne has promoted and educated children and adults of farming and ranching with a strong emphasis on sheep and wool. She has been able to get hands of children and adults dirty and wet in cleaning, felting and working with wool. Anne spent time on Wool Council, but also gets her hands greasy when classing wool or judging wool shows.
As sole proprietor of Corner Post Farm, Anne started offering sheep related items for her customers. Through the years she has added items related to other agricultural species to fill the demand. With wool sweaters to baby clothes to furniture and diversity between, Anne not only sells but promotes agriculture.
She has been active with the Illinois Lamb and Wool Producers and different committees of the American Sheep Industry Association for years. Anne has been active with legislative issues through the years and most recently, she has become involved with the ASI Legislative Action Committee.
Steve Clements – Region IV
South Dakota
Region IV = Iowa, Kansas, Missouri, Nebraska, North Dakota, Oklahoma and South Dakota.
Background: I am a third generation Sheepgrower from Western South Dakota. My wife Pam & I raise, sheep, cattle & hay. We have three children who are grown, have families & live close by. We have been active in the S. D. Sheepgrowers since 1992 when we got our first flock of 200 ewes. I have served as Treasure's,vice President & President of our state organization. I currently have been sitting on the predator management committee for ASI.
Tammy Fisher – Region V
Texas
Region V = Texas
Tammy Fisher is a fifth-generation sheep, goat and cattle rancher in Sutton County, Texas. She is currently the Texas Sheep and Goat Raisers Industry Partners Committee Chair. Along with her parents, Glen and Linda Fisher and her brother, David and his family, they run a large amount of acreage in rugged southwest Texas raising Rambouillet and Suffolk sheep, Boer Spanish cross goats, Cedar Eater goats, Registered Polled Hereford, Registered Angus and commercial crossbred cattle. She is an attorney with her own small town law practice. She is also on the American Goat Federation Board. She was recently featured in the book The Texas Ranch Sisterhood by Alyssa Banta. She is President of the Sutton County Historical Society, owns Sonora BnB, LLC, and is secretary of the Sonora Tourism Board. Tammy is a 4-H leader and avid 4-H supporter.
Bronson Corn – Region VI
New Mexico
Region VI = Colorado, New Mexico, Utah, Arizona and Nevada
Randy Tunby – Region VII
Montana
Region VII = Idaho, Montana and Wyoming
Background: We own a diversified sheep, cattle and hay operation 25 miles north of Baker in Eastern Montana. My father who will be 90 in April is still an active part of the ranch along with my wife Amanda who is an elementary teacher. Our daughter Abigail inherited the teaching bug and is in her 2nd year as an elementary teacher, while our son Zane is finishing college with plans to come back in the future becoming the 4th generation on our ranch. We raise purebred Targhee sheep selling feeder lambs and seedstock, both rams and ewes. On the bovine side we raise commercial Angus/Simmental cross cattle. I graduated from Montana State University in 1988 with a BS in Animal Science. After college I came back home and have been ranching full time since. I have been involved with the Montana Wool Growers since the early 90's, and then served on the board of directors from 1999 until I concluded my tenure as President from 2011 to 2013. I have also served and continue to serve on many different civic and advisory boards locally and at Montana State University. I have served on the ASI Wool Council on two separate occasions and was the Vice Chair in 2018. I also set on the Predator Management Committee for ASI in the past.
Sarah Smith – Region VIII
California
Region VIII = California, Hawaii, Oregon and Washington
Background: Sarah Smith is a Regional Animal Science Specialist with Washington State University Extension based in the Columbia Basin in Central Washington. She received a B.S. in Animal Sciences and M.S. specializing in ruminant nutrition from Washington State University. Sarah's primary responsibility is to provide educational outreach for beef cattle, sheep and hogs producers from farm to harvest. Sarah's outreach programs are specialized around animal care and handling and food animal quality assurance at the farm/ranch level, at animal feeding operations and at harvest facilities. Programs are also to promote sustainable and profitable production of food animals for livestock producers of all sizes, including youth livestock producers. Sarah also serves as the coordinator for the highly-demand and nationally recognized annual Washington State Shearing School, a 5-day Beginner and 1-day advanced school. She is a member of the WSU MEAT Team (Meat Evaluation and Analysis Team) that is responsible for programing from farm to table, such as LAMB 300 that has been offered in the Western US. Sarah is a certified trainer of quality assurance programs for the various food animal species and author/trainer of the new national Youth for the Quality Care of Animal Care curriculum. Sarah has been with WSU Extension for almost 19 years. Sarah also farms with her family where they raise wheat, cattle and a small farm flock of sheep.

Bob Harlan – National Lamb Feeders Association
Wyoming
Benny Cox – Past President
Texas
Background: Cox started his career in the livestock industry in the late 1960s with his employment at Producers Livestock Co., the largest sheep auction in the nation, while attending high school in San Angelo and then earning his bachelor's degree in agriculture economics in 1975 at Angelo State University. Today, he remains employed at Producers as the sheep and goat sales manager. His personal involvement in sheep, whether it be in production, feeding or trading, has lasted more than 50 years. He now has both a sheep flock and a goat herd. For many years, Cox managed the sale of anywhere between 600,000 and 800,000 head of sheep that moved through Producers; however, due to the recent drought, predation pressures, labor issues and income from hunting options, he has seen a reduction in sheep production in the area. As in the case of the 2011 drought that affected the Southwest, Cox facilitated, through both the doors of Producers and private treaty sales, the movement of breeding ewes to northern states where feed conditions were better. Cox is a past president of the Texas Sheep and Goat Raisers' Association and has been a member of ASI's Lamb Council.